OUR NEXT EVENT:
SKYLAR ACAMESIS:  Manifestation and Miracle
Friday 19 May 2017, 8.00pm

Skylar says: "In tonight's talk I will connect to Divine Source Energy and intuitively scan the body/aura, chakras  and akashic records for energy blocks to identify any self-limiting belief, feelings and traumas. Then a command or prayer is made to direct this energy to instantly change self-limiting beliefs into empowering new beliefs. This is all done through the energy of 'All That Is' – the energy in everything. We will talk about the secrets of the best manifestors and perform an energy clearing meditation to resolve the issues that may be in our way."
Skylar Acamesis is a Director at Pandora Star, a master of energy healing, a hypnotist, channel and advanced Theta Healer/Practitioner.  She has ten years experience helping people transform their relationships, careers, health and emotions. Sky is married to Todd Acamesis, whose extraordinary 2016 lecture for Changing Times on astral travelling and remote viewing will be well-remembered by many.
Lecture evenings also include Andy Thomas's regular round-up of the latest news and chat from the world of mysteries and truthseeking research.
*
All meetings are held on Fridays and begin at 8.00pm, prompt, and are held in the upstairs room of our venue.  Admission £7.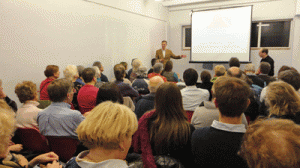 *
WHEN:  8.00pm, Friday 19 May 2017
Admission £7
VENUE: The Scout Centre (upstairs room), Station Road, Burgess Hill, West Sussex, RH15 9EN
Details can be found on the Venue Directions (our venue) page
Full car parking is available at the Scout Centre